BPS names three finalists for Superintendent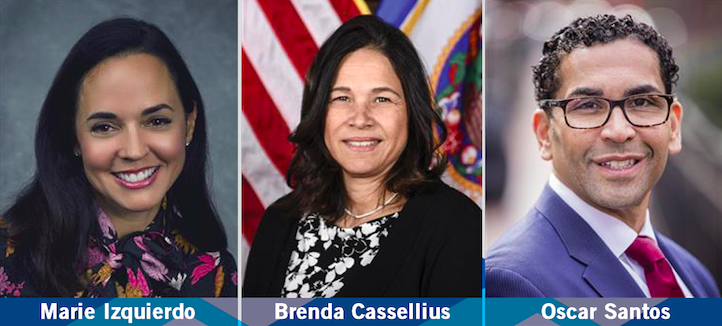 Today, the Boston School Committee named three finalists for the next Superintendent of Boston Public Schools. The finalists are:
Marie Izquierdo, Chief Academic Officer for the Miami-Dade County Public Schools in Florida

Brenda Cassellius, former Commissioner of Education for the state of Minnesota

Oscar Santos, Head of School for the Cathedral 7-12 High School, a private, philanthropy-based school in Boston's South End

Beginning next week, each candidate will be in Boston for interviews with the Boston School Committee as well as panel discussions with BPS students, parents, teachers, school leaders, and community partners. These interviews will run from Monday, April 22nd-Wednesday, April 24th.
Here is the public interview schedule:
Panel Discussion With Community Partners (each candidate)
Dates: Monday, Tuesday, Wednesday, April 22-24
Location: Bolling Municipal Building, 2300 Washington Street, (School Committee Chambers), Roxbury
School Committee Interviews
Dates: Monday, Tuesday, Wednesday, April 22-24
Location: Bolling Municipal Building, 2300 Washington Street, (School Committee Chambers), Roxbury
Panel Discussions with BPS Students and Teachers
For Marie Izquierdo
Location: East Boston High School, 86 White Street, East Boston
For Brenda Cassellius
Location: Mildred Avenue K-8 School, 5 Mildred Avenue, Mattapan
For Oscar Santos
Date: Wednesday, April 24
Location: Mildred Avenue K-8 School, 5 Mildred Avenue, Mattapan
Panel Discussion With BPS Parents, School Leaders
Dates: Monday, April 22-Wednesday, April 24
Location: Bolling Municipal Building, 2300 Washington Street, (School Committee Chambers), Roxbury