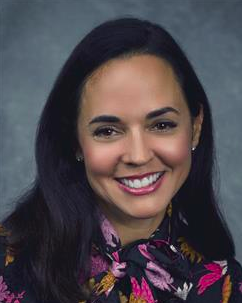 Current Role:
Marie Izquierdo has served as Chief Academic Officer of Miami-Dade County Public Schools since 2013, having previously worked as the district's Assistant Superintendent and as Deputy Chief of Staff to the Superintendent.2 As head educator in the nation's fourth largest school district, Izquierdo presently supervises over 1,200 employees and manages a $281 million budget.
Home District Snapshot:
Izquierdo's home district serves 350,000 public school students, 64,000 of whom attend public charter schools. Hispanic students make up 72% of enrollment in the district (compared to 42% of BPS students), and African-American students make up 20% (compared to 34% of BPS students).3 More than half of students speak languages other than English at home (compared to 45% of BPS students), and ten languages other than English count at least 300 district students as native speakers.4 Students currently enrolled in English Language Learner programs make up 18% of enrollment (compared to 32% of BPS students).
Previous Work Experience:
Izquierdo began her career in education as a social studies teacher focused on dropout prevention before spending nearly 13 years in Assistant Principal and Principal roles in Miami. During her five year tenure as Principal of Henry M. Flagler Elementary, the school rose from a C-rating under federal No Child Left Behind accountability standards (NCLB) to become a three-time A-rated school based on significant improvements in student achievement.
Of Note:
ELL's & Bilingual Education. Miami-Dade enrolls more ELLs than any other district in Florida, giving Izquierdo extensive experience developing curriculum for students learning English as a second language. Izquierdo has also championed significant investments in bilingual education programs, toward which her district commits more funding than the rest of Florida combined. 5
Classroom Technology. Izquierdo believes in using technology to personalize learning in order to meet the needs of every student. 6She has said that innovations in classroom technology are necessary to develop "the 21st-century skill sets that kids will need."7
Awards & Achievements:
The Center for Digital Education named Izquierdo to its list of 2017's Top 30 Technologists, Transformers, and Trailblazers for making "huge strides in education technology."8

Izquierdo was selected in 2017 to participate in The Broad Academy, considered to be among the nation's most prominent development programs for urban school system leaders.9
Izquierdo was named the 2019 winner of The School Superintendents Association's Central Office / Principal Award for Women in School Leadership.10

1 Photo Credit: The School Superintendents Association.
2"Marie Izquierdo," LinkedIn.
3"BPS At A Glance," Boston Public Schools 2018-19.
4"Statistical Highlights 2018-19," Miami-Dade County Public Schools.
5 "Bilingual Programs Bigger And Better In Miami-Dade Public Schools," Miami-Herald, August 22, 2016.
6"Miami-Dade Educators Take Part In Synergy Conference," NBC Miami 6, July 8, 2015.
7 "Top 30 – Marie Izquierdo," Center For Digital Education.
8 "Top 30 – Marie Izquierdo," Center For Digital Education.
9 "M-DCPS's Marie Izquierdo Selected For Prestigious The Broad Academy," Miami's Community Newspapers.
10 "Women In School Leadership Awards – Past Winners," The School Superintendents Association.